Custom Power App Development
Software Zone 365 is among the top Custom Power App Development companies. Get the most out of technology by working with us to design an on-demand Custom Power App for Android, iOS platforms and Browser.
EMPOWER YOUR BUSINESS SOLUTIONS WITH THE POWER PLATFORM
Working effectively together with the Microsoft Power Platform – it has never been easier to create solutions, automate processes and analyze data.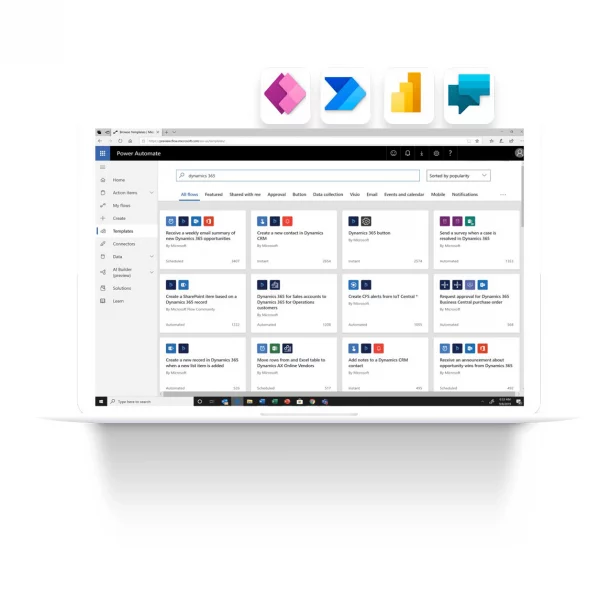 What is the Power Platform?
The Microsoft Power Platform enables individuals with no prior knowledge of coding, to develop their own business apps with Microsoft Power Apps, build and design reports with Power BI, create automations and integrations with Power Automate and even build their own AI chatbots with Power Virtual Agents.
A connected work management platform
Power Apps
Power Automate
Power Bi
Power Apps
Build your own apps to improve business processes
Power Apps enables organizations to increase work efficiency and agility by democratizing app development through low-code apps that modernize processes.
We assist and train organizations and individuals in building easy-to-use apps that either introduce new functionality or expands on existing less user-friendly functionality.
We build Canvas apps and Model-driven apps based on customer feedback to meet both critical and simple business needs.
We consult and guide organizations in optimal development and use of Power Apps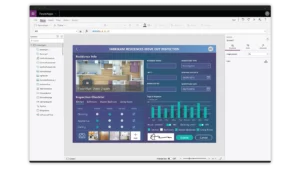 Power Automate
Power Bi
To succeed in any business, you must provide excellent service to your customers. Software Zone 365 assists customers with custom Power apps to help them grow their businesses. We develop great custom power apps that can handle everything independently. Smartphones and mobile applications are becoming increasingly popular.